Announcement of Hamilton Relay 2015 Deaf Community Leadership Award winners
Dan Arabie and Alla Tarasyuk selected for Hamilton Relay 2015 Deaf Community Leader Award for the State of Louisiana.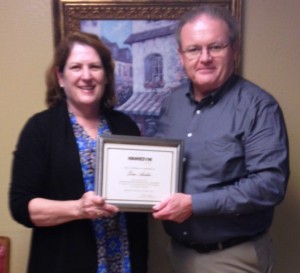 Dan Arabie and Alla Tarasyuk are both leaders who are devoted to improving the lives of individuals who are deaf. Dan and Alla have each dedicated their time and talents toward advocating on behalf of Louisiana's Deaf and DeafBlind communities.
Dan Arabie knows very well the challenges faced by individuals who are deaf or deafblind and is committed to serving others. Dan is active in the community and is involved in many organizations, including the Louisiana Acadiana DeafBlind Citizens, the American Association of the DeafBlind and the Lafayette Athletic Association of the Deaf, to name a few. Dan is the founder of the Deaf Bayou e-News, which has become one of the nation's most popular publications for individuals who are deaf or deafblind.
Dan organized and lead a deafblind rally at the Louisiana State Department of Social Services in Baton Rouge to advocate for Support Service Provider (SSP) Services for Louisiana residents who are deafblind. The rally was instrumental in helping pass new SSP legislation in the state.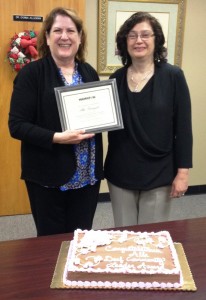 Alla Tarasyuk moved to the United States from Ukraine and had to learn both English and American Sign Language (ASL). Being multi-lingual, Alla volunteered to teach English and ASL to other immigrants. Since moving to Louisiana, Alla has successfully organized interpreting workshops for individuals working toward ASL certification.
She is currently involved with the Louisiana Early Hearing Detection and Intervention Program. As president of Inspiring Leadership Education Employment Advocacy with the Deaf Community (I-LEEAD), she advocates for the rights of children who are deaf and their parents. Alla is involved with the Louisiana Association of the Deaf, the Greater New Orleans Association for the Deaf, the Louisiana Registry of Interpreters for the Deaf and American Sign Language Teachers Association.
We commend Dan and Alla for their commitment to making a difference in the Deaf and DeafBlind communities in Louisiana and congratulate them on being selected as the recipients of the Hamilton Relay 2015 Deaf Community Leader Award.
This leadership recognition has been brought to you by Hamilton Relay.
About Hamilton Relay
Hamilton Relay provides contracted Traditional Relay and Captioned Telephone services through 25 contracts to 18 states, the District of Columbia and the Island of Saipan, and is a provider of Internet-based Captioned Telephone services nationwide.
More information is available at: www.hamiltonrelay.com